Create your customized jewellery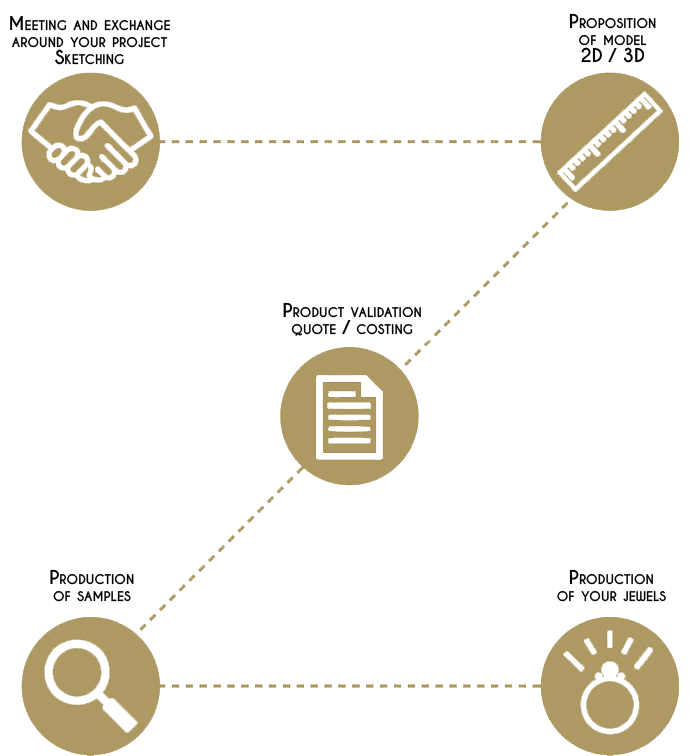 You have a jewellery creation project for your shop ? The "Creation" department is here to bring your idea to life !
Our goal : answer your needs.
Our jewellery designer, will first meet you to determine with you the appearance and the specific features of your creation.

Through sketches, he will help you give form to your idea, before making it into a 2D and/or 3D model.

After validation or modification of the model, the sample production is launched. It will allow you to determine wether the product is in keeping with your expectations before starting to produce your creation.
Our team remains at your disposal during the whole procedure of creation to adapt to your demand and answer your needs.
Contact the Creation department
You want to learn more about our others services ?
Our services