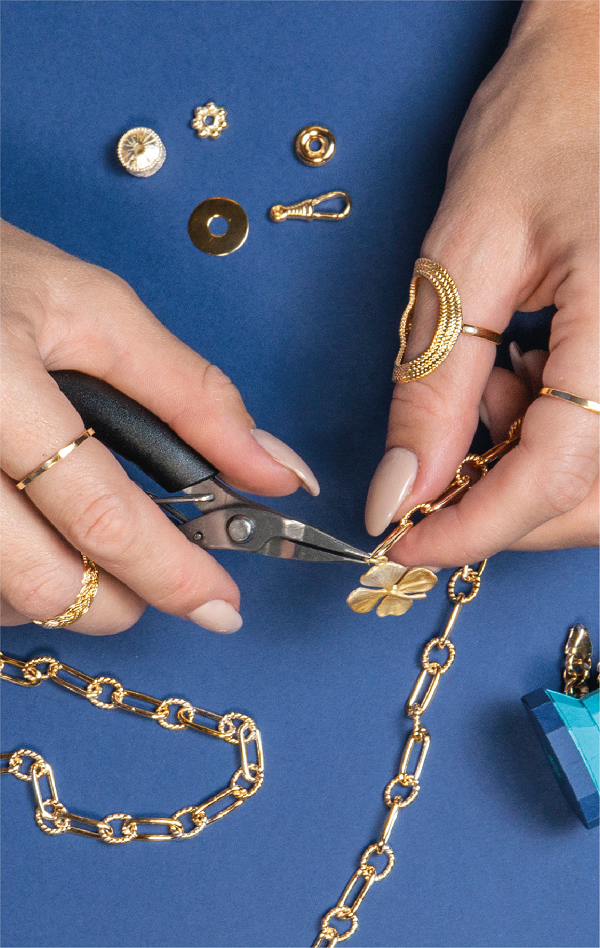 Founded in 1991 in Paris, Actuelle owes its name to its philosophy that aims to be a reference in jewelry wholesaler following new and upcoming trends.
Since our creation we are specialized in gold-plated 3 microns and 925 silver jewelry.
Based in Le Marais Paris, Actuelle sells more than 6000 items made for jewelry and fashion professionals.
Days after days our department in charge of creation conceives modern pieces making our collection even better.
Our shop offers you a vast diversity in terms of style and uniqueness.
The jewelry that we make are made to be customizable to suit your style. We can deliver for each and every vibe you are going for.
Once finished, our creations are plated in silver or in gold by our partners located in France. Each product is made with care, and respects the European laws.
We thrive to give you the best technological and fashionable experience possible. You are welcomed to our website and to our shop at the following adresse : 158 ter Rue du temple, 75003 Paris.
Be sure to check out our partner Taly bijoux that make timeless and fashionable products